Heal Your Heart After Baby Loss
💛
A Step by Step Process to Transform Pain into Purpose and Peace
Starting on June 15, 2022
12-Week Small Group Coaching Program
Pre-Sale Beta Testing Price until May 31:
333 USD Full Payment
Afterwards: 555 USD Full Payment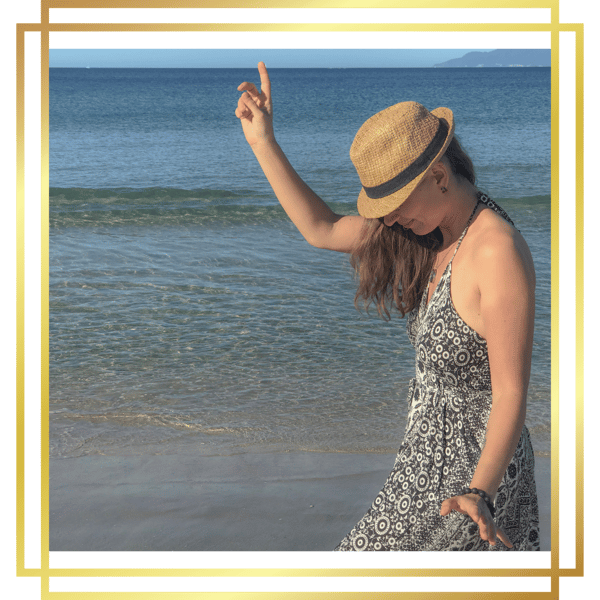 By the time you finish the program, you will:
💛
Find waking up, getting out of bed and getting dressed to work on your "to-do" list is getting easier each day.
💛
Find ways to help you get your physical energy back.
💛
Know how to "even out" your emotions when you feel out of control.
💛
Find support from family and friends, even if you feel alone and misunderstood right now.
💛
Honour your child and feel a loving connection without suffering.
💛
A vision and goals for moving forward to create a life worth living.
💛
A renewed sense of purpose and identity.
This program is right for you if you...
💛
You have lost your baby during pregnancy or afterwards.
This is a judgement-free and inclusive small group program only for mums who have lost their babies. You're in a safe space to talk about your love, loss, guilt and anger.
Your 'label' doesn't matter here. It does not matter if your loss is labelled miscarriage, stillbirth, infant loss or any other way that doesn't capture what you are experiencing; you will find support and people who get it.
💛
You feel like you are in a bad dream and can't wake up.
You feel like you are living in a parallel world. Every day you think about how it should be right now. Even when you smile and have 'a good time', it is overshadowed by sadness or guilt because life should look different right now.
💛
You are wondering who you are now and what your purpose is.
Who are you without your baby? What do you want? Who do you want to be? How can and will life look like now? Are you happy with your job? Does it still matter? What about your friends and relationships? All those questions are frequently coming up for mothers with empty arms. A safe space to address them and the right tools to find the answers make a huge difference.
💛
You struggle with your emotions and thoughts, and you want to learn ways to cope differently.
Do you often feel overwhelmed? Everything is fine, but then you are breaking down in the middle of the day, crying. Or you feel like your thoughts are constantly spiralling, and you feel drained and on edge all the time. We'll address emotional 'first aid' and 'prevention strategies that help you to feel calmer without pushing away.
💛
You or others think you should be over the loss of your baby.
This is a big one, and you probably know that we can't put a timeframe on grief and love after loss. If you want to shift how you grieve and deal with your love and find people who get it, this program is right for you. This means that this program is right for you no matter when you lose your baby. If you are reading this, you are ready to heal your heart.
💛
You feel guilty and angry at life or other people.
Two big emotions come up for any griever and everyone who experienced a traumatic event. You are not alone, and together we will process and shift anger and guilt and the way it shows up in your life and transform them into something more peaceful and loving.
💛
You sometimes feel alone or misunderstood by your friends and family.
We'll build a support system that is there for you and gets it while empowering you to find your inner healer, so you know what you need from yourself and others. Plus, you will walk away with an amazing group of new friends and connections who get you because they experienced something similar.
My Story. My Son. My Healing and Growth Journey.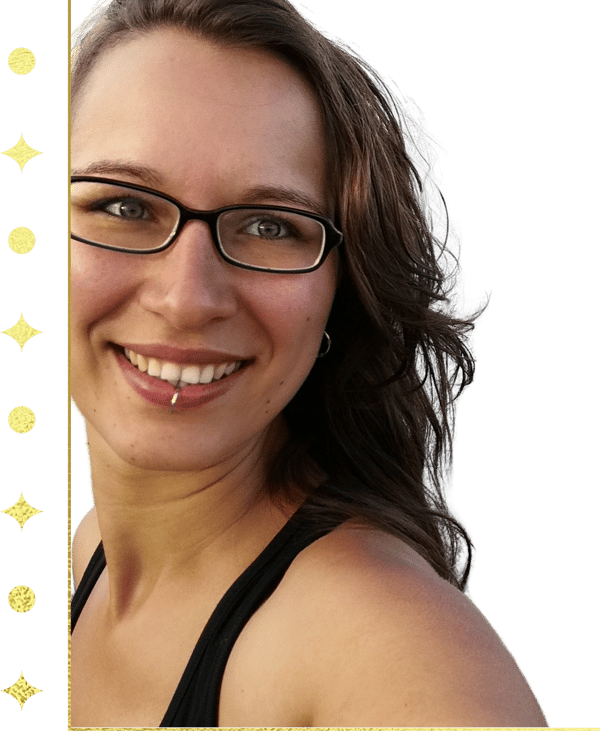 I probably wouldn't believe it was possible if I hadn't done it myself.
I'm Julia. I am a certified transformational master coach specialising in trauma and grief informed healing and growth.
My son Simon was born unexpectedly in the 26th pregnancy week; 5 days later, he died in my arms after we decided to turn off the life support.
This was the most traumatic event I had to endure, and it turned everything around for me.
Therapy and grief groups helped but didn't do the whole trick. I might have looked good from the outside, but from the inside, I often felt hollow and wondered if I ever would be whole again.
I remember drinking on my own to take the edge off or some days to feel something. I remember the anger, the sadness, the guilt and the numbness. The waves of grief that I did not have the tools to handle.
Talking things through helped but didn't do the whole trick. I knew I had to find new meaning and learn how to deal with my emotions and thoughts.
So, I did. I moved from Germany to New Zealand after ending my twelve-year relationship with my son's father. But it didn't make a long-term difference. What did were the tools and exercises I learned along the way. I learnt about coaching, trauma, post-traumatic growth, and grief and studied (and used) the proven methods that helped people to feel whole again after a traumatic loss.
Now, I support women who struggle with overwhelming thoughts and emotions, their sense of identity and self-worth, their relationships, their health and energy...basically with the aftermaths of loss and trauma. I help them heal their heart, rebuild their lives and create a future they can look forward to.
In my work with my one-on-one clients, I validated those proven processes and developed a step by step program that now goes into the group phase for the very first time, and I would love you to be part of the BETA testing phase.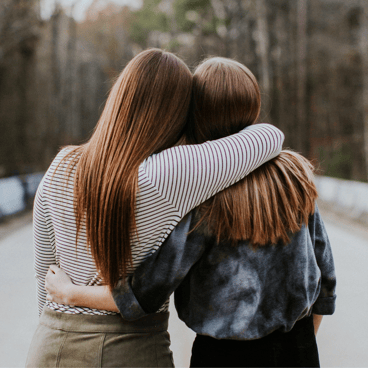 💛
Heal Your Heart After Baby Loss is 3 months long, so we have plenty of time to move through the areas where you are stuck to start loving life again.
💛
It's convenient and entirely online, so you can participate in a way that works best for you and your busy schedule, no matter what time zone you live in.
💛
Lots of live coaching opportunities – You'll have the opportunity to attend two live group coaching calls each week via Zoom. Can't attend live? Don't worry… all calls are recorded, so you benefit even when you can't be there in person.
💛
Experience the power of group coaching – You'll feel like you got coached even when all you did was watch another participant's coaching. Members feel connected, understood and supported.
💛
Along with weekly calls, we have an online community just for members where you can post for coaching and support between calls (It can be accessed through your computer or an app on your phone. No social media necessary).
💛
You'll get learning tools in weekly bite-sized videos you'll watch when it's convenient for you, including worksheets with exercises designed to help you apply what you're learning to your specific situation.
💛
Access to the call recordings, program videos and materials for the program's life (downloads are available for everything except the call recordings).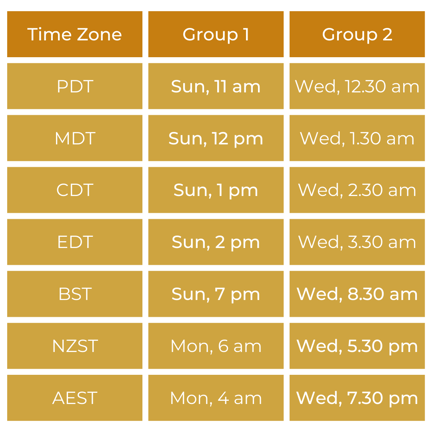 It is never too early or too late to start healing.
This is for you no matter how long ago your loss, how early or late it was or if you have living children or not.
💛
My baby just died…
Many women join Heal Your Heart After Baby Loss shortly after the loss of their baby. They're often worried they'll "do grief wrong" (even though there is no such thing as grieving wrong, I promise), or they're concerned they'll get stuck in their grief and not make progress. Heal Your Heart is a powerful gift to give yourself as early as possible after your loss.
💛
I have other children…
Managing your grief while parenting and helping your children manage their grief is daunting at best. And while it's easy to put your own needs aside and focus on your children, it's a terrible long term strategy. Grief is a marathon, not a sprint, and as cliché, as it sounds, you must put the oxygen mask on yourself first. Heal Your Heart will give you what you need to be at your best and feel confident about raising them.
💛
I have no other children...
Once a mom, always a mom. And while the challenges of childless living, pregnancy after loss or infertility are different from parenting young children, they aren't necessarily any easier. Heal Your Heart will help you improve your experience, deal with anxiety and anger and embrace the life you are living with those who are part of your life and those who are not.
💛
I lost my baby years ago…
One of the most common myths of grief is that "time heals". This can be incredibly frustrating when time has passed, and you still don't feel better! If you're tired of watching time pass and not making the progress you'd like, you're not alone, and Heal Your Heart After Baby Loss can help!
"In the end we only regret the chances we didn't take."
💛
Will it work for me?
The program is powerful and one-of-a-kind. If you are honest and apply what you learn, you will be amazed at how you can change your life for the better! If you WANT to see changes in your life and are willing to take action to make that happen, you will be successful. If you have a history of starting strong but not finishing, don't worry, you aren't alone! You'll find the right support and accountability in this program.
💛
Is the group depressing?
I get it. Sometimes we just want to talk about how awful it is to be a bereaved mum. This group is about acknowledging what is hard and then deciding to be the woman who can do hard things. This program is for you if you are not willing to let your loss define you. However, saying that, all emotions are welcome, and it's ok if you cry, be sad and angry and talk about your guilt. We're just not going to stay stuck in there, after all that is healing.
💛
How much time does it take?
As much as you want it to take.
I like bite-sized support for you, with action steps that you can achieve and fit into every schedule. You'll be most successful if you make time for the 1.5 to 2-hour call per week, even if that means scheduling time to watch the replay.
💛
I work all day. What if I can't make the calls?
All coaching calls are recorded, so you can watch them when it's convenient for you. To make sure you get the support you need, I provide online asynchronous coaching inside a membership you can carry with you on your smartphone. You will be able to apply the tools and the coaching other women are getting in the group to your own life (even when their stories are different than yours) so you feel like you got coached even when you didn't.
💛
Why don't you offer this free?
It's not free, and that's by design. The women who get the most from this program are the ones who don't just pay and expect magic to happen… they participate! It's the difference between paying a little for a gym membership you never use and investing more in a personal trainer so you'll actually get results.
💛
Do you have any other questions?
Ask them here.
💛
I was hoping to work with you one-on-one. Is that an option?
In addition to group coaching, I offer one-on-one tailored coaching. If you want to know more about this option, it is best to book a call or reach out to me by email.
Join Today For A One-Time Discounted Payment of only $333 (save $99 now) or 3 payments of $144 a month
Not sure if this is right for you?
Three payments of 144 USD a month