2 Every behaviour/feeling has a positive intention
BABY LOSS ENGLISH PODCAST POST TRAUMATIC GROWTH
Episode #2 of the grieve and grow podcast looks at the concept that all behaviours and feelings have positive intentions.
Sometimes, this seems hard to believe. If we're talking about anger or even guilt, for example. I will explore, why this concept is relevant for you after losing a baby and how you can use it to shift behaviours and feelings that don't serve you anymore.
I'm exploring this with two examples, emotional eating and guilt.
If you like what you hear so far, please like, subscribe, share, comment or even leave me a review on iTunes.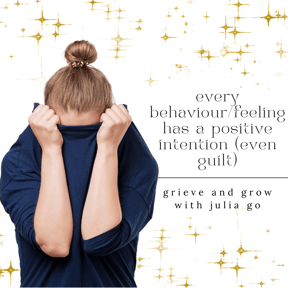 If you want to love yourself and your life again, even after the loss of your baby, I invite you to sign up for my free training.
Featured on the Show:
Interested in healing and coaching? Click here to apply.

Join my free Facebook group

I send out several pick-me-up emails each week including announcements and details for free live coaching sessions. Enter your email here.