When I lost my son, I wanted to talk to someone who gets it. Someone who's been there, who knows the individual challenges that come with losing a baby.

The feeling to live in a parallel world, the overwhelming emotions, the numbness and the loss of identity and purpose.

I tried grief groups, but as much as I loved the friends I've made there, they felt depressing.

I tried therapy and counselling and talking helped, but eventually, I was feeling stuck, like going in circles.

I wanted to enjoy life again, even though my baby died, but I did not know how to.
All my sessions and programs are specifically designed for women who lost their babies and want to enjoy life again, even though they don't know exactly what that could look like.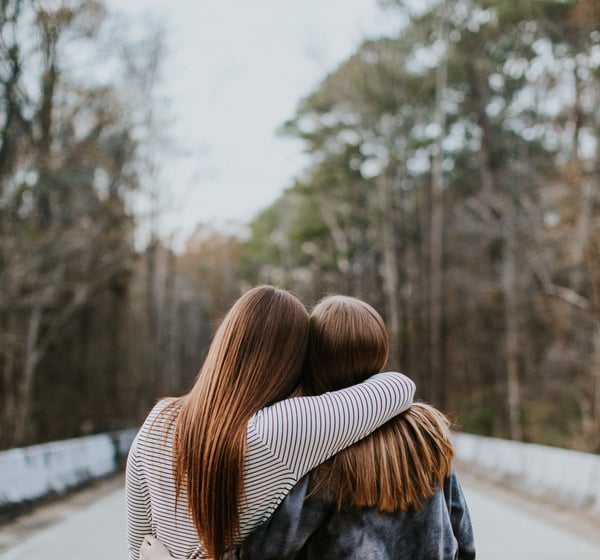 This might sound familiar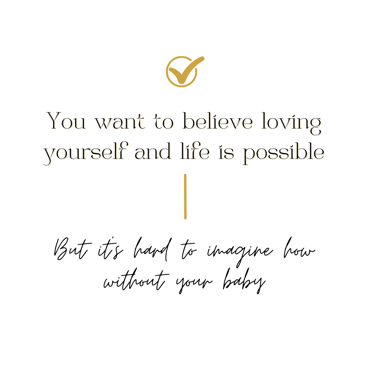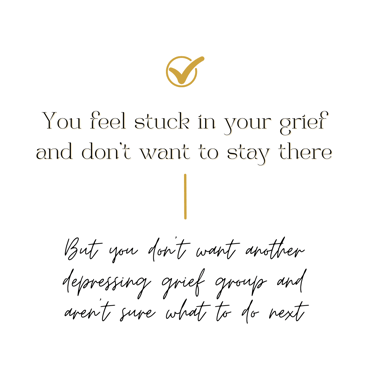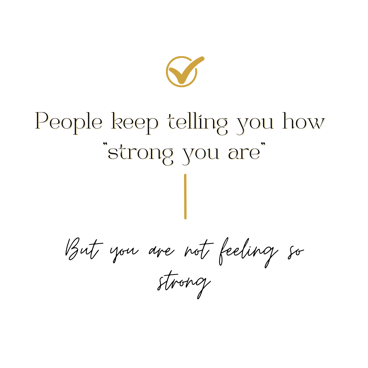 Maybe you're where I was, secretly worried you'll never be happy again.
But also not wanting to settle for a "new normal" you didn't ask for?
If this sounds familiar, you're in the right place and the Grieve and Growth After Losing A Baby Program is just what you have been looking for.
Here is just some of what you can expect:
The exercises and tools you will learn will help you to navigate your daily life in a way that feels empowering instead of forced, lost or wrong.
Regain control of your thoughts, emotions and life and help you stop comparing yourself to others.
During our sessions, you can show up just as you are. Our calls are a judgement-free zone. No matter which topics and challenges come up, you are in a safe space, and I will help you move through this.
Together we will transform judgment, shame, guilt, anger, sadness and blame into love and reconnection, so you can enjoy the present moment and love yourself and the people around you.
Stop habits and behaviours you have used to numb emotions, like overeating or overdrinking.
Feel understood and learn how to reconnect with people who don't get it.
Stop suffering and thinking about the "what if's" each time you remember your loss, e.g. when you see a pregnant woman.
Getting Clear on who you are and what you want next
Able to handle any emotion without needing to distract from it.
No longer feel stuck with a "new normal" that's less than what you want.
Learn how to spot a belief that doesn't serve you and change it.
Genuinely loving life again, even though your baby died
What you'll learn
The 6 Pillars of Healing and Growth After Baby Loss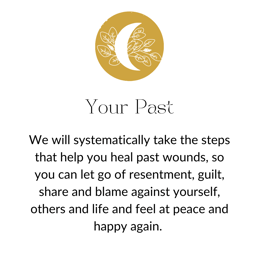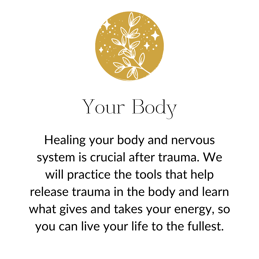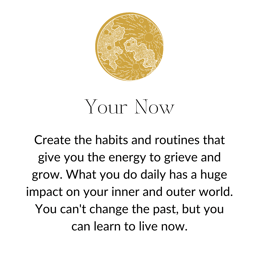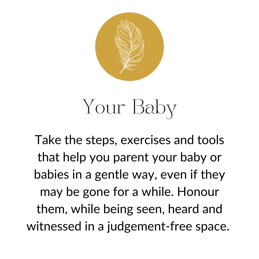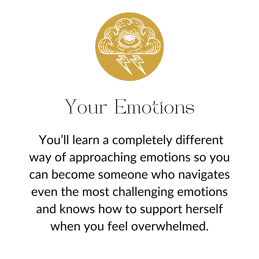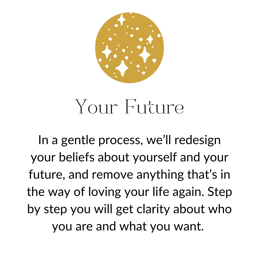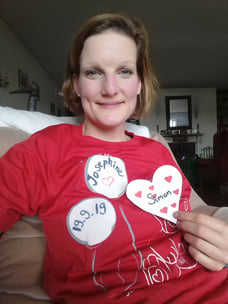 Antje
Mother of Josephine, born Sleeping 19.9.19
My name is Antje and I am Josephine's mum. Josephine died very unexpectedly in September 2019 when I was 7 months pregnant with her. ⁠
⁠
Before I started working with Julia, I felt that nothing was in my control anymore. I felt I could not live with this pain of losing my daughter. I have never felt such love, so I have never felt such pain. I was hopeless, angry and often very lonely in my grief, and COVID made this worse. I often questioned myself when people turned away from me. I put pressure on myself to 'be better' which made me feel even worse.⁠
⁠
Through Julia's support, I have started to change my perspective on how I can deal with these intense feelings and intrusive thoughts. I am looking less for people or things on the outside to help me, a process that was often disappointing and even destructive. Instead, I have started to trust myself more to be able to keep my head above water even when the storm is really bad. I also reassessed what healing means for me. I gave myself permission to free up the space and time that I need. I know this is my own journey. I often find it still hard to accept. But I know even when I break down, I have the ability to get up again with the love I feel for my daughter keeping me going. ⁠
⁠
I really like Julia's approach of working with different, practical techniques and tailoring the sessions to her client's needs. I like her calm nature and that I can trust her completely with sharing anything that comes up for me because I know she is also on the path of grieving for her son Simon. ⁠
⁠
I felt grief counselling was helpful in 'talking it through', but I did not feel it enabled me to deal with these intense thoughts and emotions when my counsellor was not present with me, and that's when they usually were the most overwhelming. Julia is very generous in sharing ways that have helped her and others to cope with this. She is supporting bereaved parents to grow, beyond counselling. So I would wholeheartedly recommend Julia to anyone who has experienced the crushing pain of losing their baby if they would like to feel hope again.

You're functioning at a basic level: You are not spending all day in bed and you are probably looking normal to other people who don't know you well.

Even though people might say you're doing great, you still feel hollow or empty inside.

You're looking for tools beyond what you may have received in therapy.

You're excited at the idea of creating a future you can look forward to, even if you're not sure you believe it's possible.
You're not quite ready if…

You're struggling to get out of bed and take care of basic hygiene.

You're having serious thoughts of harming yourself or others.

You have a diagnosis that's not being managed by the appropriate licensed mental health professional.

Watching a 15-minute video or spending 20 minutes on a guided self-reflection exercise overwhelms you.

You want to talk about how awful it is to be a bereaved mum but aren't ready to take action to improve your life.

You aren't willing to make yourself a priority.

I like to start with a free first support call to hear your story and see how I can support you.

Following our introductory call, I'll give you pre-session exercises to complete that will help you focus on where you're at currently and reflect on your life's journey so far.​From there, you can choose between two support routes:
It's convenient and entirely online so you can participate in a way that works best for you and your busy schedule no matter what time zone you live in.


Along with weekly calls, we have an online community just for members of the Grief and Growth After Losing A Baby Program where you can post for coaching and support between calls.

Our online community is incredibly supportive and helps you connect with other bereaved moms who get it. Even better, it can be accessed through your computer or your phone, (It's like having a coach and a team of cheerleaders in your pocket!)

I'll make learning tools easy with weekly bite-sized videos you'll watch when it's convenient for you and include worksheets with exercises designed to help you apply what you're learning to your specific situation.